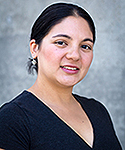 Professional Title:
Associate Professor and Kamangar Family Chair in Biological Sciences
Unit:
Molecular and Cell Biology
Bio:
Research in the Nobile lab is directed towards understanding the molecular and mechanistic bases of microbial communities. We are interested in investigating how transcriptional networks underlie the regulation of gene expression during the development of microbial communities. Much of this work is carried out in the species Candida albicans, one of the most prevalent fungal pathogens of humans. C. albicans is also a member of normal human microbiota, asymptomatically colonizing several niches of the human body. The lab is also beginning to study interspecies interactions between different fungal and bacterial species. Questions we are currently pursuing include: How are microbial communities regulated? How are microbial communities built? How are their unique and specialized properties maintained? How have microbial communities evolved?
Research Program:
Molecular development of microbial communities, biofilm formation
QSB Emphasis Areas:
Materials Science and Engineering
Molecular Systems Biology
Microbial Systems Biology
Cellular Systems Biology
Quantitative and Theoretical Biology
Synthetic Biology