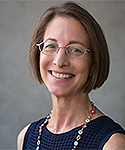 Unit:
Life and Environmental Sciences
Bio:
The goal of Dumont's research is to understand the evolution of diversity in form and function in animals. Her approach has been to synthesize information about animal behavior, ecological and biomechanical performance, and ecology within an evolutionary context. This allows her to identify associations between form and function as well as to investigate macroevolutionary processes that underlie the evolution of diversity. Studies linking form with ecology though analysis of behavior and ecological and biomechanical performance are the foundation of her research program. Recently, her work has shifted toward large-scale analyses that seek to identify mechanisms underlying the evolution of groups of species that display diverse anatomical forms and fill a broad array of ecological niches. She works with many different animals and systems, but her primary focus is on feeding in mammals, especially bats.
Research Program:
Research focuses on understanding the relationships between morphology, behavior and performance in a variety of vertebrates including bat, carnivoran and avian species.
QSB Emphasis Areas:
Organismal Systems Biology