When UC Merced began transitioning to emergency remote instruction in late March, hoping to lessen the spread of COVID-19, Jackie Shay didn't waste any time jumping in to help her fellow teaching assistants (TA) make the shift.
Teaching remotely isn't new for Shay, a Quantitative and Systems Biology Ph.D. candidate who was part of UC Merced's inaugural graduating class in 2009. Shay connected with the campus's Center for Engaged Teaching and Learning (CETL) two years ago while searching for digital tools and resources to assist Professor Marcos Garcia-Ojeda transition his General Microbiology (BIO 120) course to a hybrid online learning environment.
Beginning in Fall 2019, students in the class have participated partially online and partially in person — they watch recorded class lectures online, while Shay leads online discussions and Garcia-Ojeda leads in-person class activities.
"It's given me a lot of experience as far as what works and what doesn't work, and how to use our resources to maximize engagement," Shay said. "The online teaching experience is a very different experience than in the classroom."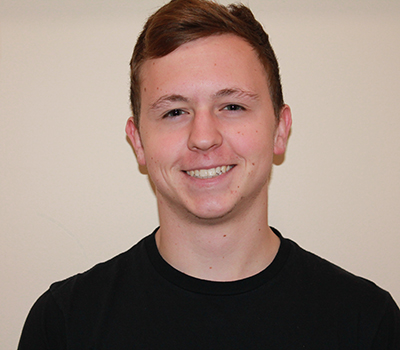 When the campus announced the move to emergency remote instruction for the remainder of the spring semester, resources were made available to support instructors in delivering courses remotely. The Office of Information Technology established a website to guide instructors and the provost's office facilitated peer training by instructors with more remote teaching experience in consultation with CETL.
Shay realized that many TAs were struggling to transition their classes, and she contacted CETL to offer up her knowledge and experience. The week before spring recess, Shay presented multiple one-hour sessions on how to use free digital tools such as Zoom, a remote conferencing service, and CatCourses, a Web-based learning-management system.
"We have come to expect this of our faculty and staff, but we are truly inspired when one of our own students displays such dedication and leadership," CETL'S interim Co-Director Cathy Pohan said. "Coupled with her solid training in discipline-based pedagogy from Dr. Kimberly Tanner at San Francisco State University and her ongoing work with Dr. Garcia-Ojeda and CETL on hybrid course development, Jackie was perfectly positioned to provide support to our many graduate teaching assistants."
"The CETL team is forever grateful to Jackie and all of the faculty who have stepped up to extend our reach during this critical moment."
Shay trained 34 graduate students from the campus's three schools, as well as three faculty members. She addressed concerns and questions and demonstrated best practices for writing a rubric to set learning expectations.
"My biggest suggestion was moving from synchronous learning where everyone meets at the same time and same place, to asynchronous, where you give students a window to complete their work," she said. "That really opens the potential for all the students to participate instead of just some, which is usually the case in person."
Graduate student Caleb Larnerd, a TA for Neurobiology (BIO 170), said Shay's pointers on how to manage remote class discussions helped him largely retain the previous in-person format.
"I can still virtually present slides, draw on a whiteboard and send students into breakout rooms," he said. "Not every facet of our classes can be brought online, so a part of the transition is rethinking our teaching strategies and simply being flexible."
"When you give students the time and the space to work through the material at their own pace, it really changes the game for them."