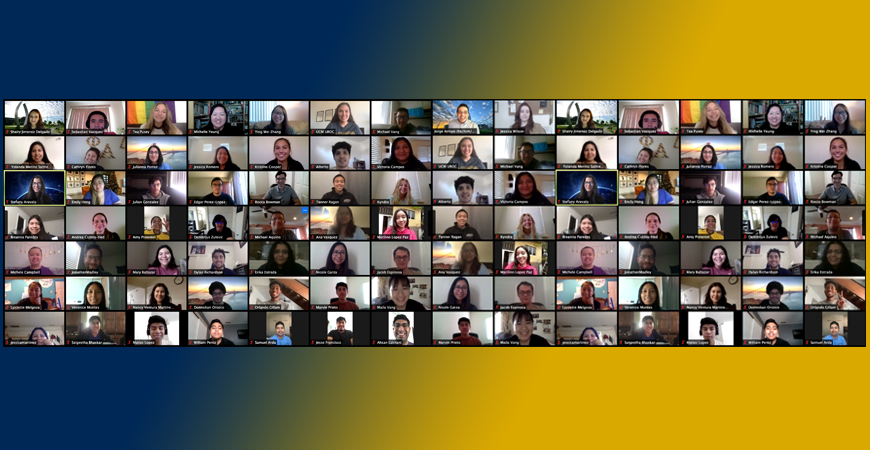 While the COVID-19 pandemic has kept most students and faculty mentors off campus, UC Merced's commitment to providing research experiences to undergraduate students has not wavered.
Over the past 14 years, the Summer Undergraduate Research Institute (SURI) has become an integral part of the research training for many students. Each summer, SURI scholars spend nine weeks performing academic research alongside faculty mentors in their disciplines.
Staff members in the Undergraduate Research Opportunities Center (UROC) rallied around the idea of transitioning the SURI programs to a remote format, to continue preparing scholars to succeed in graduate school and develop critical research skills.
"This accomplishment is a huge compliment to UROC, which moved its entire summer research experience online in a matter of weeks," interim Vice Chancellor for Research and Economic Development Marjorie Zatz said. "It's also a testament to how our faculty are continuing to find ways to engage our students in UC Merced's research mission even during remote operations."
"It took a lot of learning, but the coordinators have developed a good curriculum over the last few years," UROC Director Jorge Arroyo said. "We implemented CatCourses two years ago and it has helped us structure and implement everything remotely this summer."
In all, 114 scholars from five campus programs — California Alliance for Minority Participation (CAMP), Summer Undergraduate Research Fellowship (SURF), UC Leadership Excellence through Advanced Degrees (UC LEADS), UROC-H: Undergraduate Research in the Humanities and Summer Opportunity for Advanced Research (SOAR) — are participating in SURI activities.
Many students had to pivot from planned human-subject or in-lab research to learning research methods and performing data analysis and literature reviews in a virtual environment.
"For the most part, they are doing something that's contributing to the next steps of their research project, and hopefully they can return to hands-on research sooner than later," Arroyo said.
Fresno native Sarah Lee, a transfer student who graduated with a bachelor's degree in history in May, worked with Professor David Torres-Rouff for her second summer.
"It was definitely trickier to navigate this year, but I was in the best position because I worked last summer collecting articles and data," said Lee, who will start working on her Ph.D. at UC Berkeley in the fall. "I am impressed by the ingenious ways people are going about answering questions."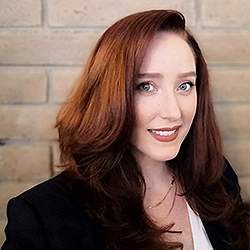 Her research focuses on how capitalism in the 19th century American West imposed ideologies of race, gender, class and sexuality on the urban landscape. She spent the summer combing through last year's findings to write an article for publication.
"Working with Sarah Lee has been an absolute privilege — she's a fantastic student and original thinker," Torres-Rouff said. "Starting with UROC-H last summer, she has emerged as a brilliant historian: a relentless, resourceful researcher and an engaging storyteller guided by an original, uncompromising voice. One day soon she will be writing amazing books."
This is his fourth summer mentoring UROC-H scholars, a program funded by the Andrew W. Mellon Foundation.
"The opportunity to partner with UROC-H has been one of the most rewarding experiences of my career," Torres-Rouff said. "The program has been fundamentally transformative for undergraduate students. They get the opportunity to undertake mentored, original research and writing, which allows them to participate in all aspects of the research enterprise."
The opportunity to partner with UROC-H has been one of the most rewarding experiences of my career. The program has been fundamentally transformative for undergraduate students.